CrossPointe KIDS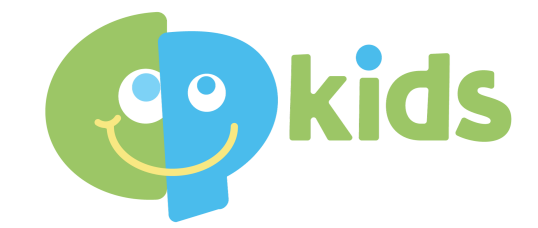 CrossPointe KIDS exists to point children and families to Jesus through Gospel-centered, engaging classes that meet children where they are and saturate them with the love and truth of God's word.
We believe children are a gift from God. And while the primary responsibility for spiritual upbringing is for parents (Deuteronomy 4:9, 6:7, 11:19; Psalm 78:1-8; Ephesians 6:1-4), we believe the church community is to equip and assist parents in raising kids to love Jesus.
CrossPointe KIDS is not just about information, but transformation. We not only teach Bible stories, but we teach kids how Jesus is the hero of every Bible story. It's all about Jesus. In fact, our hope is the same for adults and kids. We want them both to be pointed to Jesus. We are not interested in simply modifying a child's behavior. We're after a transformation of their hearts, believing that a changed heart will result in godly character and choices.
What to Expect on a Sunday Morning
We're so excited that you're thinking about joining us soon! You may be wondering what to expect on any given Sunday. When you come into either entrance of our building, you'll be able to quickly check your kids in, as we have check-in stations established in both our kids wing and our main auditorium.
Following Check-In for Nursery and Preschool-Age Kids
After check in, if you have nursery or preschool-age kids (walkers - 3-year-olds), one of our CrossPointe KIDS team members will direct you to our nursery/preschool classroom, where you can drop off your kids before the service begins.
Following Check-In for School-Age Kids
If you have school-age kids (4-year-olds - 5th grade), they'll stay with you for the first part of the service, as we all worship together for the first couple of songs. As we move into the preaching of God's Word, your school-age kids will be dismissed to go with their teacher to the appropriate classroom based on their age.
At the conclusion of our service, your kids will be ready and waiting to tell you about the fun they experienced and the gospel truths they learned!
Content
We are currently using The Jesus Storybook Bible to teach our nursery and preschool-age kids that Jesus is at the center of God's great story of salvation. Check out this video to learn more!
For our school-age kids, we are currently using The Gospel Project for Kids curriculum, which gives kids a 3-year overview of the story of the Bible, helping them to see how the whole Bible points to Jesus and the gospel. Check out this video to learn more!
We're here to serve you and your family. If you have any questions about CrossPointe KIDS, please don't hesitate to ask by emailing .
If you'd like to be part of our kids ministry team, please take a few minutes to fill out our volunteer application. If you have any questions about volunteering, please reach out via email!